Opening Friday, October 2nd, 2015 at 3:00 pm
Welcome to Hall's Pumpkin Farm, where families from all over Tarrant County and beyond come to enjoy an old fashion fall celebration. Every October, our family celebrates the harvest by inviting folks to visit our farm. We've got pumpkins of all shapes and sizes, gourds, hay bales and corn stalks galore! Our amazing Corn Maze is always an adventure….are YOU up to the challenge? Located in historic Grapevine – our farm is nestled between Dallas and Ft. Worth, just west of DFW airport. So, ya'll come on out!
Corn Maze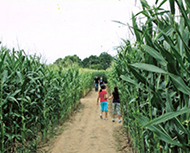 Admission $5.00 
Come and "Get Lost" in our mind-bogglin' Corn Maze.Two acres of towering corn stalks, some standing 9 ft. tall, surround the paths leading through unbelievable twists, turns and dead ends
General Farm Admission is FREE!
HOURS: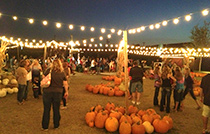 Monday thru Thursday
3:00 pm – 10:00 pm
Friday
3:00 pm – 10:00 pm
Saturday
10:00 am – 10:00 pm
Sunday
1:00 pm – 8:00 pm
Hayrides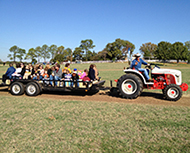 Admission $3.00
Friday, Saturday & Sunday
5 p.m. – close
Nothing says "Celebrate the Harvest"
like an old fashion hayride.
Take a journey across our farm in a
hay-filled trailer pulled by a genuine farm tractor.
__________________________
Get the Scoop!