When:
November 23, 2018
all-day
2018-11-23T00:00:00-06:00
2018-11-24T00:00:00-06:00
Where:
Grapevine Visitors Center - Tower Gallery
636 S Main St
Grapevine, TX 76051
USA

Hometown Christmas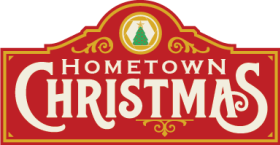 Experience the charm and spirit of a classic American town preparing for Christmas. Stroll through vintage vignettes and snap pictures to create Instagrammable memories. This interactive Christmas exhibition will delight kids of all ages.
Located in the Tower Gallery inside the Grapevine Visitor Information Center at 636 S. Main St. Admission is FREE! The exhibition is on display daily through January 6, 2019 and is closed on Thanksgiving Day, Christmas Eve, Christmas Day and New Year's Day.
Visitor Information Center Extended Hours
| | |
| --- | --- |
| Friday, November 23 | 8 a.m. – 7:30 p.m. |
| Saturday, November 24 | 10 a.m. – 7:30 p.m. |
| Sunday, November 25 | 10 a.m. – 7:30 p.m. |
| | |
| Friday, November 30 | 8 a.m. – 7:30 p.m. |
| Saturday, December 1 | 10 a.m. – 7:30 p.m. |
| Sunday, December 2 | 10 a.m. – 7:30 p.m. |
| | |
| Friday, December 7 | 8 a.m. – 7:30 p.m. |
| Saturday, December 8 | 10 a.m. – 7:30 p.m. |
| Sunday, December 9 | 10 a.m. – 7:30 p.m. |
| | |
| Friday, December 14 | 8 a.m. – 7:30 p.m. |
| Saturday, December 15 | 10 a.m. – 7:30 p.m. |
| Sunday, December 16 | 10 a.m. – 7:30 p.m. |
| Monday, December 17 | 8 a.m. – 7:30 p.m. |
| Tuesday, December 18 | 8 a.m. – 7:30 p.m. |
| Wednesday, December 19 | 8 a.m. – 7:30 p.m. |
| Thursday, December 20 | 8 a.m. – 7:30 p.m. |
| Friday, December 21 | 8 a.m. – 7:30 p.m. |
| Saturday, December 22 | 10 a.m. – 7:30 p.m. |
| Sunday, December 23 | 10 a.m. – 7:30 p.m. |
https://www.grapevinetexasusa.com/christmas-capital-of-texas/hometown-christmas/